Another snippet from the forthcoming book, Finding Footprints.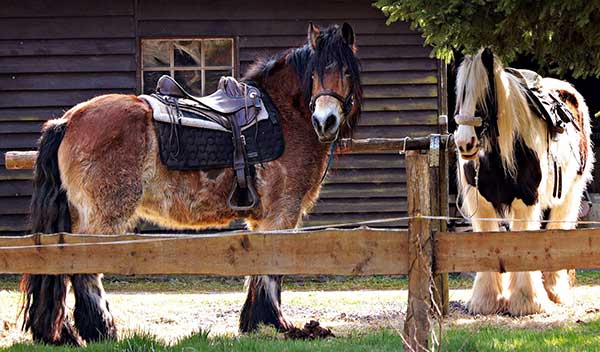 An incident from 1798 Rebellion deserves mention. Moira had three church buildings within a stone's throw of each other; the parish church and two meeting houses. This proved to be "helpful" to the Seagoe Corps of Yeomanry under the command of William Blacker. Early that morning, with the rebellion in County Down coming to a head, he had been instructed to march with haste to Lisburn. It was Sunday 10th June. Blacker tells us what happened.[1]
We reached Moira while the congregations were in their respective places of worship. There are two Meeting Houses, besides the church and at each of the three there were a number of horses, the greater part of them furnished with pillions, on which the farmers of those days carried their dames to prayers, market-cars and jaunting-cars being then unknown. To possess ourselves of the animals was a work of but a few minutes and ere the owners were aware of what was passing, each nag was mounted by one or two Yeomen, according to the length of its back and its extent of saddlery, and many a farmer's wife trudged home in sourness and sadness, despatching their servant-men towards Lisburn to pick up their horses, when it suited us to dispense with their further service.
[1] Lisburn and Neighbourhood in 1798 by T. G. F. Paterson. Ulster Journal of Archaeology. Third Series, Vol. 1 (1938), pp. 194-5