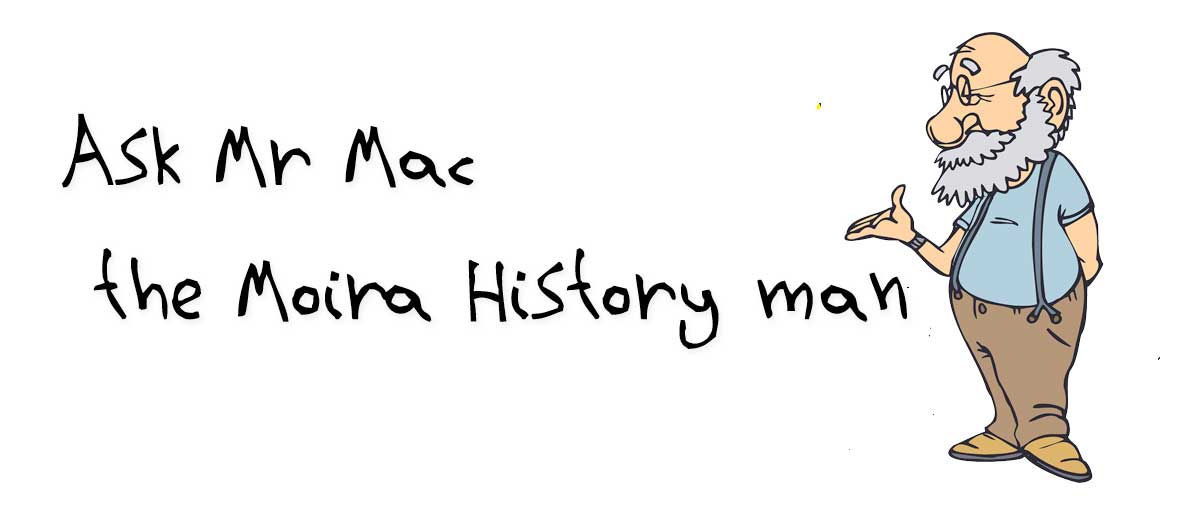 Mr Mac writes:
I love speaking to children and have a lifetime of experience doing just that. For many years now I have really enjoyed my annual visit to address Primary 4 children in Moira Primary school and in 2020 I was also invited into Rowendale Integrated Primary School.
We have great fun together as we explore the history of our village. There seems no end to the questions these young children ask about the village.
I was open to come to any local school or organisation to do something similar, but my health situation and the Covid-19 pandemic has impacted on that. Maybe one day we can do that again but meanwhile I am exploring the possibility of creating video presentations or using Zoom.